TECHSTAR'S™ patented Wheel Floats prolong the life of your dock and protect it against ice and winter damage by rolling it right out of the water! This innovative design is perfect for dock builders that offer spring launching and fall removal services, or cottage owners looking for an easy solution to a taxing chore.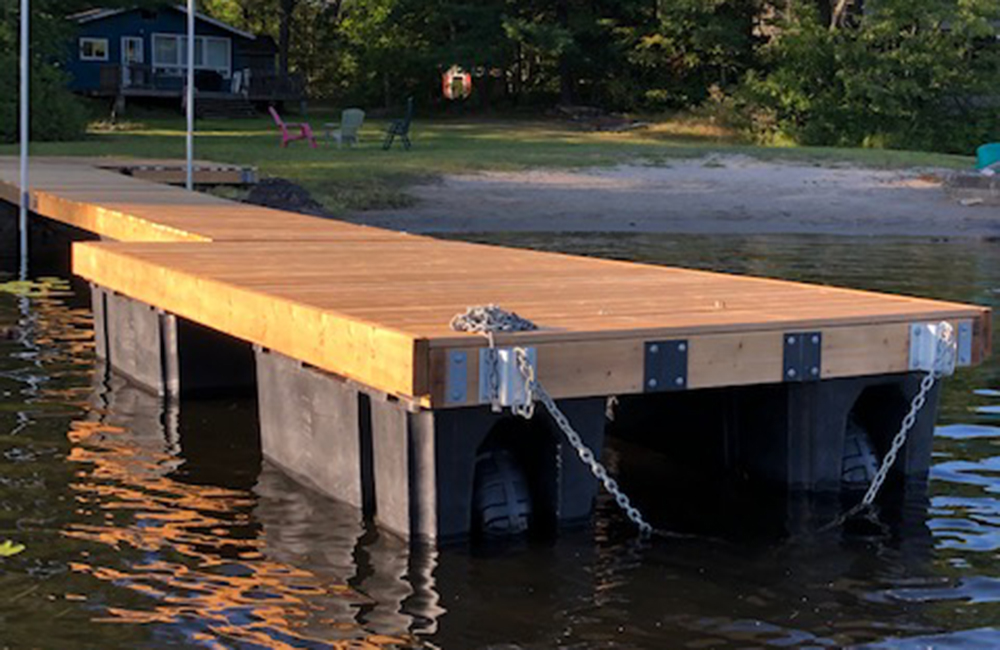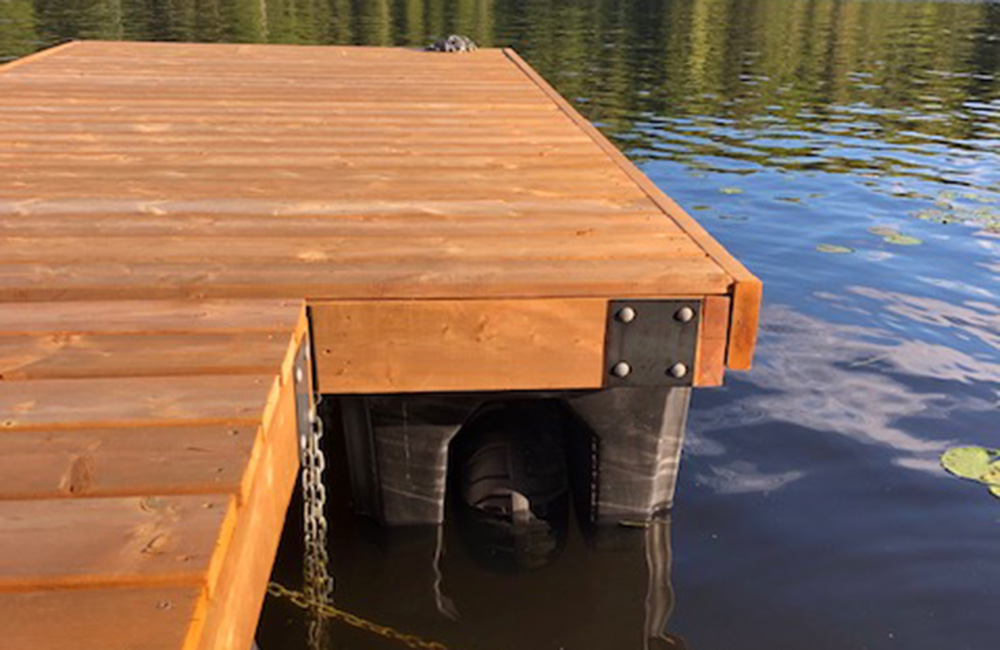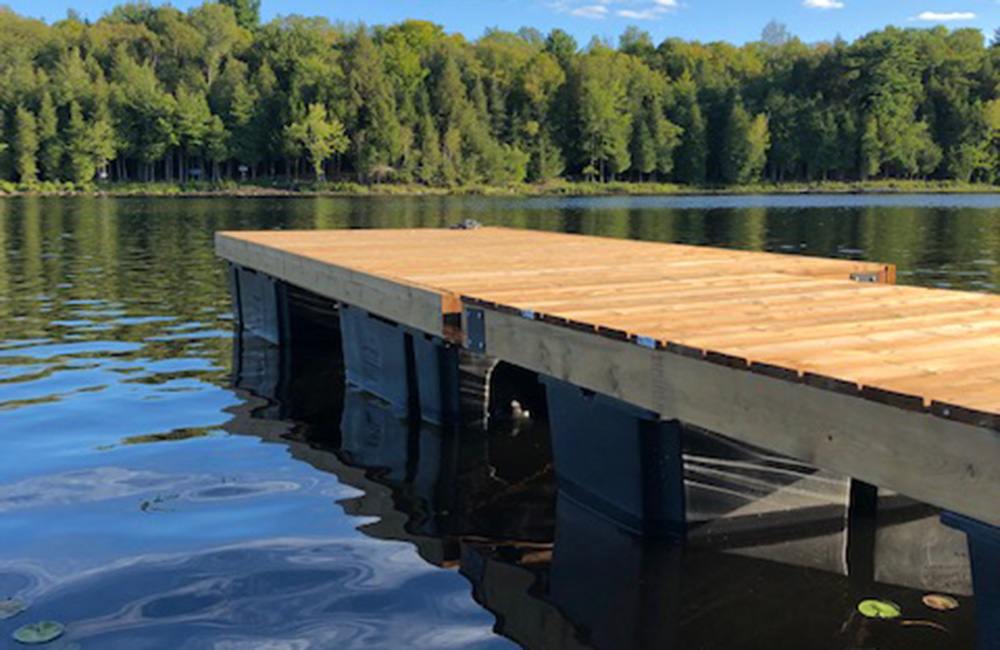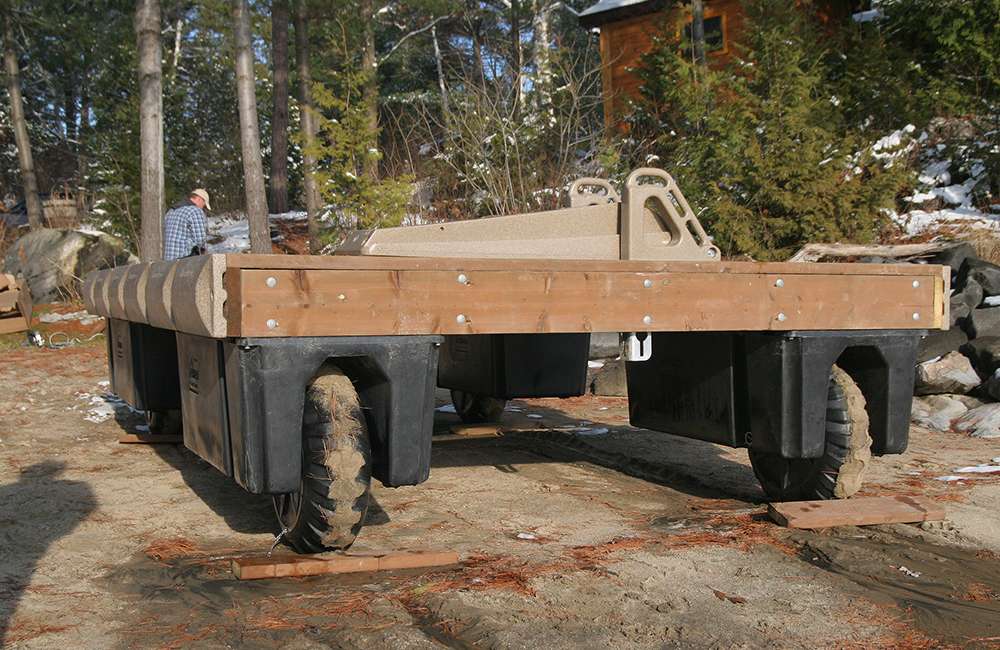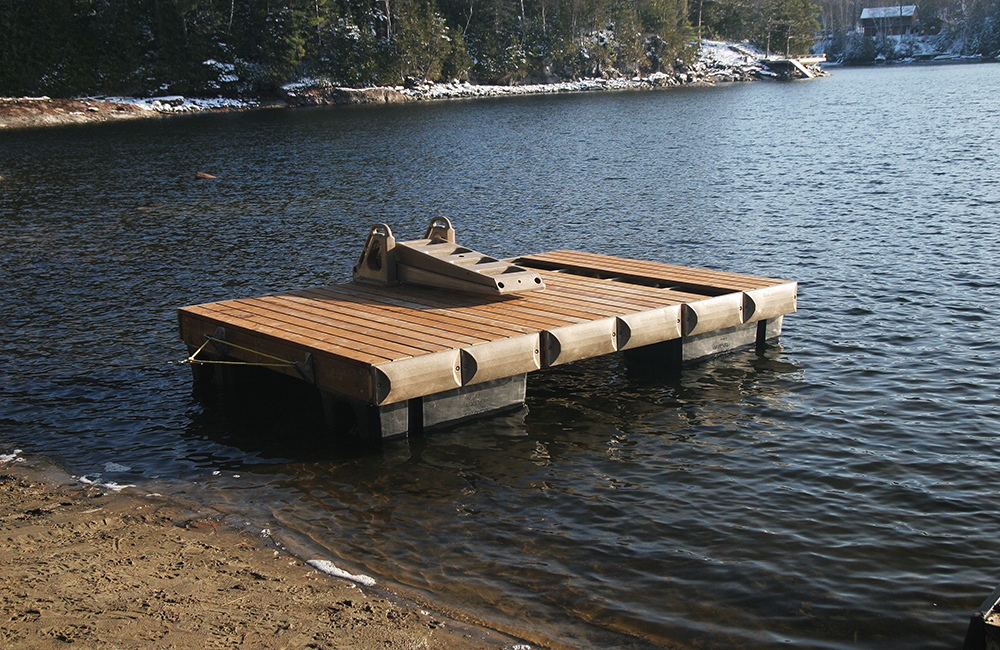 Features:
Both 23″ wheel and float are filled with closed cell expanded polystyrene.
750 Pound wheel load capacity
Heavy duty 1 7/8" aluminum axle
Wheel is built right into the float giving it 575 lb flotation
Easy to assemble – 6 mounting holes
Compatible with both wood and aluminum docks
Float Dimensions 24" x 48" x 18" c/w wheel overall 24" x 48" x 28"
TIP: Use our model number AP-16 as your centre floats if the width of your dock exceeds 8ft.
| | Wheel Diameter / Load Capacity | Outside Dimensions (inches) | | | | |
| --- | --- | --- | --- | --- | --- | --- |
| | | | | | | |